What a century it has been!
We are celebrating this milestone for 100 days leading up to our May 9, 2019 anniversary! We're pulling out all the stops to commemorate this milestone and hope you will celebrate with us. It's because of YOU, our loyal patrons, that we have been able to restore our historic theatre and celebrate 100 years!
Continue to check this page and subscribe to our email updates, and follow us on Facebook, Instagram, and Twitter for exclusive giveaways, historical tidbits, pop-up events, and other surprises during our #100daysfor100years celebration.
100th Anniversary Events & Activities
[ess_grid alias="100years"]
$100 for 100 More Years
In honor of our 100th Anniversary, we encourage an annual membership contribution of $100, or any amount you wish. Your contribution will help us preserve this community treasure and keep its doors open for a new century of memories and magic in the heart of Marietta!
Share Your Memories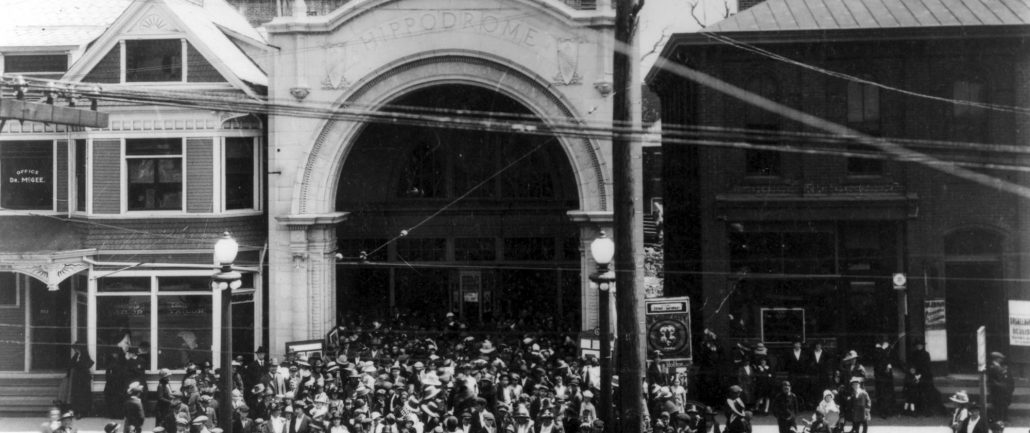 While the name has changed over the decades, our historic theatre has been making memories in Marietta for generations. In celebration of our 100th Anniversary and to preserve the oral history of Peoples Bank Theatre, we are inviting the community to share their memories by scheduling a recording session facilitated by one of our staff or volunteers. Participants will sit down with us to talk about their special memories. Sessions will be recorded for archiving and for special audio projects celebrating Peoples Bank Theatre. We would love to hear your stories! To schedule a session, email us at info@nullpeoplesbanktheatre.com or call 740-373-0894.