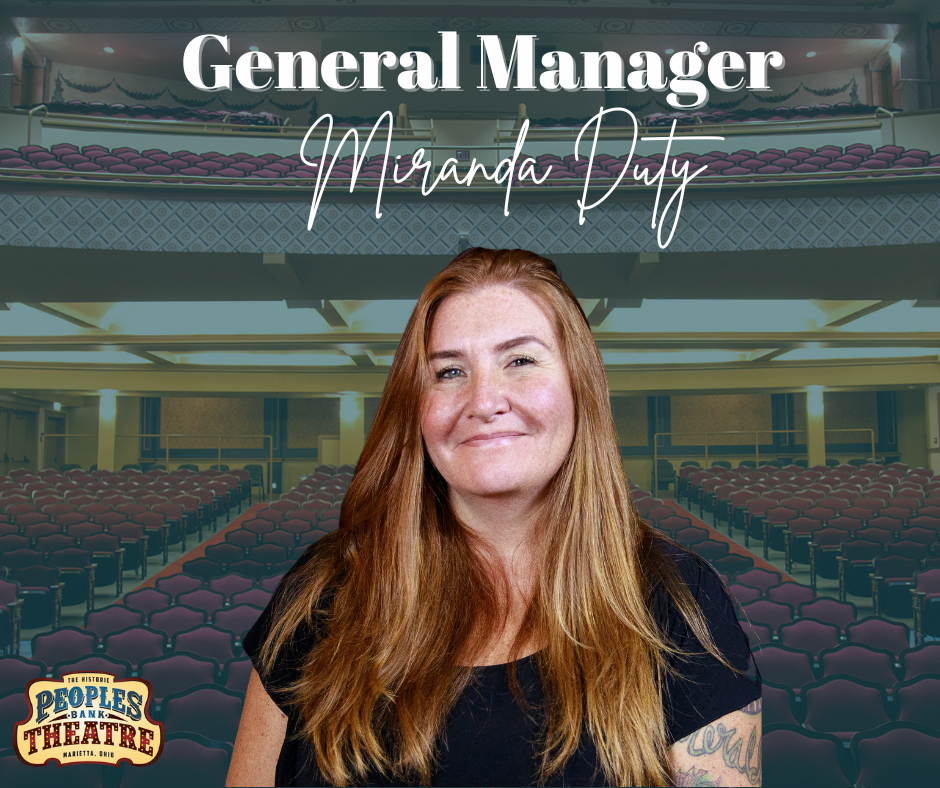 Miranda Duty, General Manager
miranda@
null
peoplesbanktheatre.com
Peoples Bank Theatre
Miranda Duty is a lifelong Marietta resident with a passion for music, concerts, and travel. As
the general manager at Peoples Bank Theatre, she consistently provides stellar customer
service, efficiently manages office tasks on a daily basis, and aids in making the hospitality
arrangements necessary to ensure every performing artist's visit is a comfortable one. Miranda
is the mother of Emerald, Christian, and Macy. She can be found spending time with her
grandchildren or riding her Harley on her days off.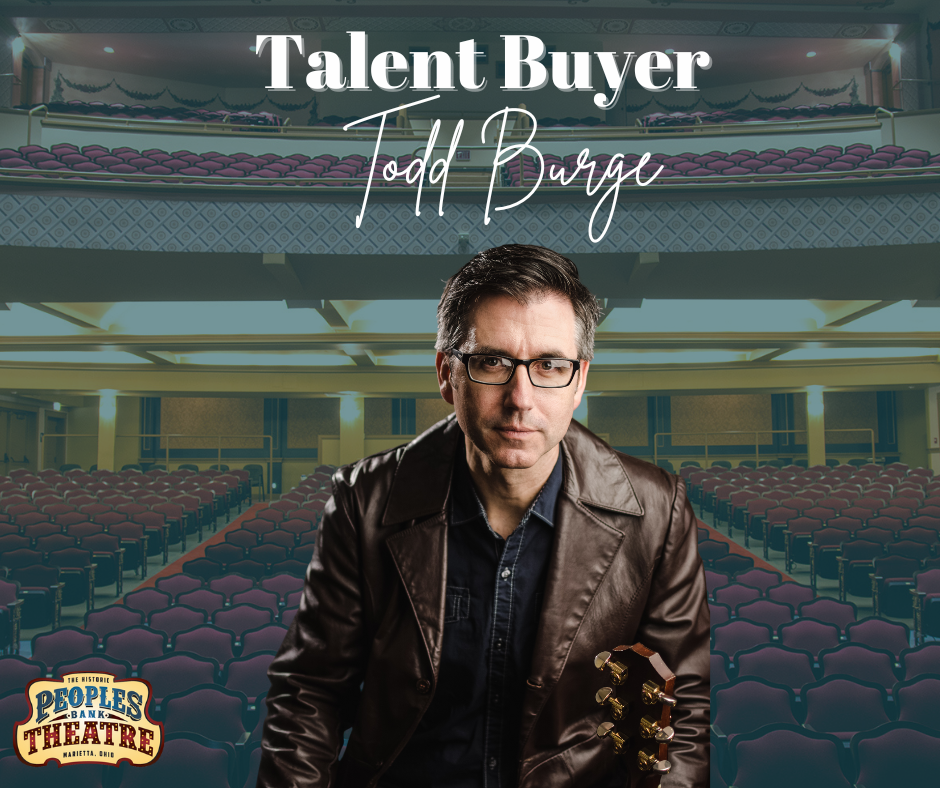 Todd Burge, Talent Buyer
tburge@
null
peoplesbanktheatre.com
Peoples Bank Theatre
A native of West Virginia's Wood County region, Burge spent the '80s and '90s earning his place as one of the most important and enduring figures in the state's music scene, fronting everything from the alt-rock band 63 Eyes to the outlaw-country cover project Triple Shot. Since the early 2000s, Burge has concentrated on his singular brand of folk-pop storytelling. If it's been discovered by man, West Virginian Todd Burge has written about it. Born to ponder and observe life, each of his songs tells a story. Whether drawn from personal experience or a tale of poetically woven fiction, you'll live every second of it through his songs. To learn more about Todd, visit www.toddburge.com.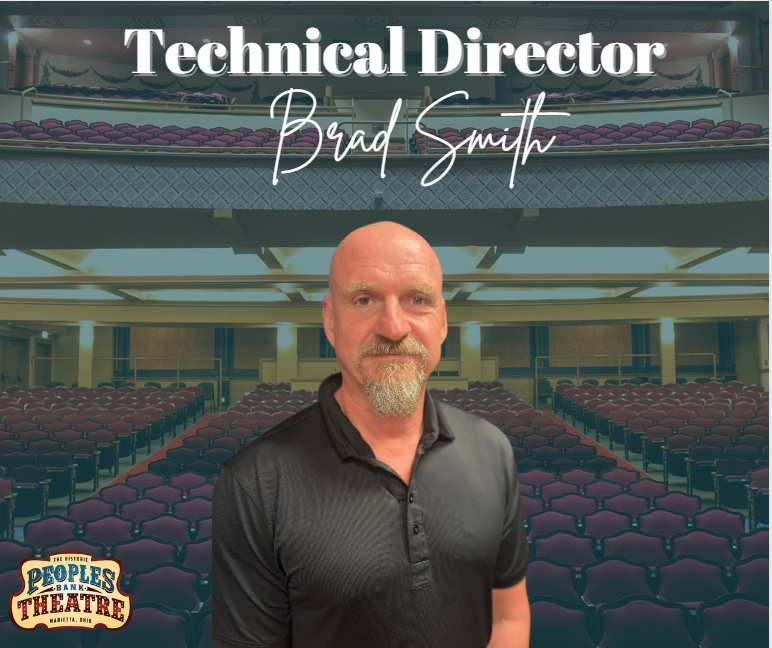 Brad Smith, Technical Director
tech@
null
peoplesbanktheatre.com
Peoples Bank Theatre
Technical Director: Brad Smith brings over 35 years of professional theatrical experience to our stage.  When Brad is not at the theatre he can be found running his 100yr old family business.  Brad enjoys flying over head and spending time with his wife and three kitties.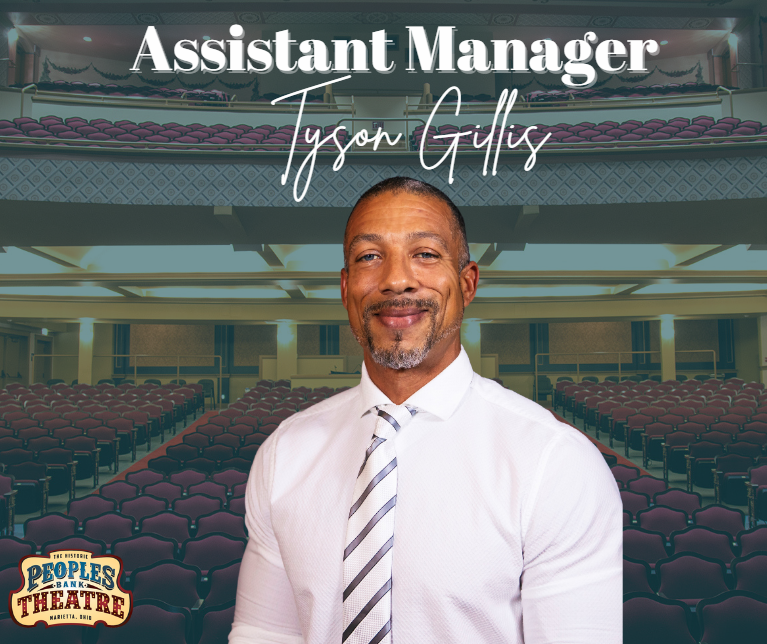 Tyson Gillis
tyson@
null
peoplesbanktheatre.com
Peoples Bank Theatre
Tyson Gillis, born and raised in Marietta, is back after 20 years in Columbus, to help maintain, improve and help operate our Historic local Theatre. He has 3 sons and is a sports fanatic whether it be watching, playing or talking sports. If he's not at work or home, the best place to find him will be the gym. 
Kaitlin Streator
marketing@
null
peoplesbanktheatre.com
Peoples Bank Theatre
While Kaitlin hails from North East Ohio, she feels at home along the Ohio River in Marietta. With a sincere passion for helping others and a determination to ensure that Marietta and surrounding communities remain top-notch places to live, work, and play. Kaitlin is honored to be a part of a team that is tasked with ensuring the historic Peoples Bank Theatre upholds it's unique history and heritage while also providing new opportunities to experience a wide variety of performing arts and culture. By utilizing cutting edge marketing tactics and programs, as well as "old school" door knocking and community outreach initiatives, Kaitlin aim to broaden the theatre's audience way beyond Washington County.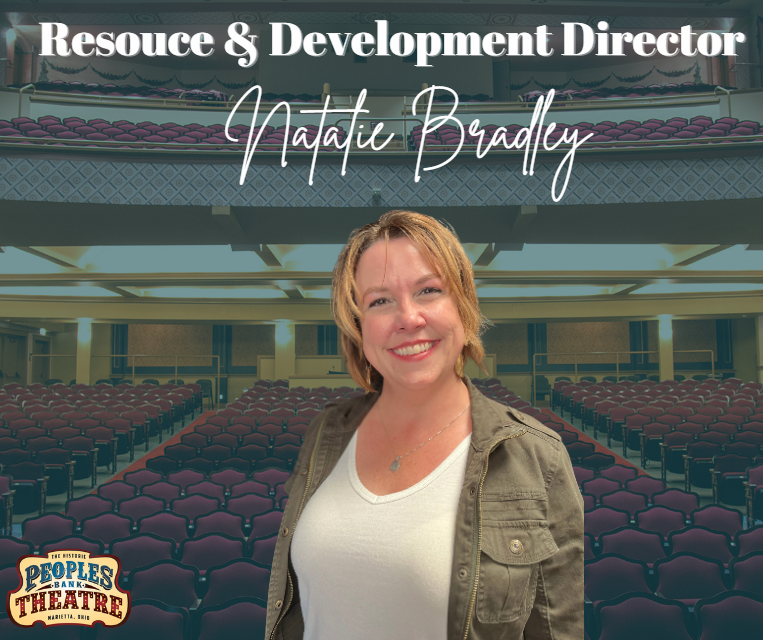 Natalie Bradley, Resource & Development Director
nbradley@
null
peoplesbanktheatre.com
Peoples Bank Theatre
Staff
Nadine Kasick, Macy Kendall, Rebecca Sparks
Box Office Ticket Sales
tickets@nullpeoplesbanktheatre.com
Jennifer Folwell
Volunteer Coordinator
jennifer@nullpeoplesbanktheatre.com
HCHTA BOARD OF DIRECTORS
Officers:
Dan Harrison, President
Tammy Cinalli, Secretary
David Tenney, Treasurer
Directors:
Geoff Coward
Misty Crosby
Sarah Drake
Matt Evans
Jennifer Garrison
Stephen Hussey
LeeAnn Johnson
Christy Minard
Ken Morrison
Dr. Tom Piehowicz
Jennifer Powers
Sharon Reagan
Brad Smith
LeeAndra Smith
Jim Vuksic
Bernita Watson
Ron Wesel
Shelly Windeler
Paul Zecchi
Click here to add your own text