Thanks for keeping the Peoples Bank Theatre alive during these incredibly difficult times!
As the year comes to a close, we would like to give thanks to those generous supporters that helped us out in the last year and a half. In the middle of 2020 we really did not know whether we could survive closure due to the pandemic. Fortunately for us, many people have grown to love the Peoples Bank Theatre and have realized what an important role it plays in our community. When we needed it most, the following people and institutions made sure we would be around so we can all continue to share in the magic that takes place at our historic theatre.
Our heartfelt thanks!
Sincerely,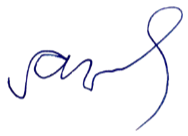 R. Hunt Brawley, J.D., Executive Director
and the Hippodrome/Colony Historical Theatre Association Board of Directors:
Jerry Brock, Dan Bryant, Tammy Cinalli, Geoff Coward, Misty Crosby, Sarah Drake, Matt Evans, Jennifer Garrison, Dan Harrison, Stephen Hussey, LeeAnn Johnson, Christy Minard, Ken Morrison, Tatum Parmer, Jennifer Powers, Sharon Reagan, Jill Ruff, Brad Smith, LeeAndra Smith, David Tenney, Jim Vuksic, Bernita Watson, Shelly Windeler, and Paul Zecchi
Help us keep the momentum going!
Make your donation to Peoples Bank Theatre today.
$100,000+
Peoples Bank
US Small Business Association
Shuttered Venue Operator Grant
Payment Protection Program
Sara J. & Robert A. Kroll
Mike & Jamie Vuksic, M & J Enterprises
$50,000+
Par Mar
National Endowment for the Arts
Dave & Stephanie Tenney
Columbus Foundation
John G. & Jeanne B. McCoy
$20,000+
Ohio Arts Council
Marietta Community Foundation & the following funds:
General Unrestricted Donations
J. Francis & Lillian Strecker Smith Fund
Karl D. & Anna Schultheis Marsch Fund
Broughton-Sugden Fund
F. Buchanon, J.H. McCoy, H. Switzer & Mildren Fund
Betty Markell Hallock Memorial Fund
Ida P. Zimmer Memorial Fund
Barb & Jack Moberg Charitable Fund
Juhola Family Charitable Fund
Charles Hobbs Rhodes & Beulah Lee Rhodes Memorial Fund
Tony Popp Memorial Fund
Harold & Janet Cranston Charitable Fund
Norman J. Murray Family Charitable Fund
Virginia K. Mayle & Peter Polites Family Charitable Fund
Glen "Pete" & Jean Thorne Memorial Fund
Frank & Virginia "Ginny" Amrine Memorial Fubd
Walter E. Patton Memorial Fund
Bret & Cari Bicoy Family Fund
Williams Family Charitable Fund
Alma Lou Moore Memorial Fund
R. Neil & Doris Christy Community Fund
William A. & Prudence A. Fields Charitable Fund
George & Nancy Broughton Charitable Fund
Williamstown Fund for Excellence
Sally Evans
Jean Graham Fund for the Arts
Binkley Charitable Fund
Washington County Theater Arts Fund
Joy Ray Charitable Fund
Kay Callihan Charitable Fund
Mary S. Broughton Charitable Fund
$10,000+
Dan & Rita Stephan
Dominion
Norman E. Jr. & Mary J. Haessly
Bob & Ginny Ferguson
Dr. Mark & Tammy Cinalli
Chuck Sulerzyski & Lisa Lindsay
$5,000+
Sharon Reagan
Dr. Mark & Tammy Cinalli
Zane & Margaret Lazer
Alex & Christy Minard
James & Fawn Price
The Spartan Foundation
Wil Mar Rentals
Gary & Sharon Frye
Shelly Windeler-Epley
Dr. Shane & Tatum Parmer
$2,500+
Candy Green
Jerry & Jennylou Brock
Lynn Erb
Anonymous
Charlotte Kuehn
Mallett Rentals
$1,000+
Charlotte Biehl
Bob & Peggy Byers
Bret Frye
Dr. Joseph Kennell
Greg Krivchenia
K. Elizabeth Lepore
SR Properties
Jo Ellen Diehl Yeary
Richard & Nancy Murdock
Rob & Nancy Sutton
Sally Wesel
Artex Oil Co.
Louise Barton & Phil Billick
Rick & Shelli Beck
Christopher Brown
Rosanne & Mike Buell
Dr. Wayne & Kay Dunn
Dr. MJ Ebenhack
Elizabeth Harris
Harrison Construction
Ron & Louise Holmes
John & Char Kopchick
Jaime Lent
Beth Lepore
William & Roxanne Marshall
Wayne & Cheryl McAlarney
Phil & Leslie McHenry
Drs. James & Mabry O'Donnell
Ed & Karen Osborne
Hal & Kimberly Payne
Rob & Nancy Sutton
Katrina Valentine
Robert Walker
Mattress Max
Perry & Associates
In Memory of Mary Augenstein
Wheaton Moving & Storage
Pam Holschuh & Copper Leaf Studios
$500+
Alice & Lee Chapman
Judith Phillips
Sheila Powderly
Tom Henderson
Gerald E. Kocher
Adele
Jane Barnes
Kin & Lisa Brewer
Christopher Brown
Monica Dietz
Kim Foreman
Melanie Glassmire
Hammons Family Dentistry
Don Harding
Dr. Robert & Kathy Heflin
Jim & Lelah Jones
Roger & Betsy Kalter
Ronald Karlin
Maloof
Lori Miller
Lee Offenberger
Lori O'Maille
Doug & Lynn Roberts
Silverheels Property Management
Donna Smith
James Jr. Watson
Bill & Alberta Wesel
Kelly Paving Inc.
+200+
Gerald E. Kocher
Tanya Wilder
Neal Wilson
Dr. George Banzinger
Daniel & Evy Bryant
Max Burg
Brad & Stephanie Carman
Steven & Rachael Carr
David L. Carver
Steve & Jo Huffman
Don & Donna Kern
Martha McGovern
Charles & Linda Meyers
Mike & Cathy Mutz
Joy Perkins
Jay & Judy Seagull
Donald & Ruth Wyckoff
Sylvi Caporale
Gerald Cooke
Dottie Erb
Paul Greig
Dawna Immele
Innovative Interiors
Kristopher Justice & Brandee Norris
Dr. Jessica Kidd
Bill Kremer
Nathan Long
McCarthy Appraisals LTD
Curtis Nichols
Clinton Perkins
Diana Roach
Jarrett Stull
Robert Todd
Dwight Ullman
Wilford & Elaine Wallace
Barbara Wesel
Michael & Gloria Winland
Jeff & Sue Woodward
Jann Adams
Lisa Armann-Blue
Randy & Nancy Barengo
Donald Beaumier
Allan & Sherri Beaver
Gale Best-Richey
Diana Boley
Robert K. Brawley
Nancy Brum
Greg & Jennifer Buckley
Wesley Clarke
Sarah Coulter
Wil Dimit in Memory of Dan Stephan, Sr.
Elizabeth Duff
Theresa Fitzgerald
Joann Fleeman
Michael & Jennifer Floyd
Les & Terri Futrell
Carolyn Garrity
David Haas
Jeff & Becky Hancock
Cameron James
Betty Kelley
Leight & Jane Murray
Brooke Long
Thomas Luce
Curtis & Linda Mitchell
Network for Good
Michael O'Brien
Timothy Phillips
Mr. & Mrs. Prigge
Leslie & Jane Pritchard
Donn Schafer
Peggy Somerville
Michael & Judy Spahr
Jane Spilatro
Randy & Linda Ward
Up to $100
Ernie Acton
Amazon Smile
B.J. Anderson & Dwight Masters
Dan & Theresa Antonson
Brad Balderson
Matthew Baldwin
Jean Barnes
Mona Barrett
Anna Bauerbach
John Bays
Kevin & Michele Biehl
Paula Bigley
Bill Wright Automotive LLC
Les & Sue Blatt
Christy Boothby
Michelle Bosley
Margaret Brewer
Terry Bronson
Pamela Brooks
Cathy J. Brown
Wendy Brozovich
Alice Burge
Thomas & Charlene Burnett
Randy Burnworth
Don & Carol Burris
Maryanne Bush
John Byers
Marsha Camp
Jing Cao
Frank Casto
Dennis Cavalier
Steven & Cathy Chadock
Billy & Bethany Christy
Jeff & Judy Church
John Cline
John Coda
Twila Cokeley
Harriet Collins
Miranda Collins
Brenda Cooper
John & Dee Craig
Charles Crowley
Brent Culver
Diane Cunningham
Leo & Mary Daniels
Patricia Davis
Jerry Deardorff
Janet Dearth
Brenda Degori
Anna Marcel deHermanas
Donna DeLancey
Patrick DePuy
Dylan Digman
Samuel Dillon
Carla Drake
Sarah Rose Drake
Donald Duquette
James Edwards
Bob Ellis
Ed & Cathy Engle
Margaret Epperly
Lorene Fahn
George & Nancy Fenton
David Fleming
Melanie Fouss
Steven & Judith Fulmer
Valli Gill
Paul Glock
Henry Goehring
Gold Line Jewelers
Regina Goodnight
Kitty Gorrell
Arnie Green
Kyle Gregory
Mrs. James Grencni
Percella Gualtieri
Dale & Elizabeth Guiler
Michael Haley
Georgia Hall
Patrick Hannan
Katlin Harriman
Mildred Harriman
Adam Harris
Martha Haseryager
Nancy Hathaway
Robin Haught
Marie Held
Paul Herboth
Robert Hogan
Kay Holmes
Kenneth & Doris Holmes
Sally Howell
Joan Huck
Jennifer Hupp
Bonnie Hutchins
Cameron James
Margaret Jarvis
Jeanie's Glass & Mosaic
Mary Jewell
Connie Jones
Eloise Jones
Jack & Nancy Jones
Nadine Kasick
Sharon Kesselring
Eddie Kiplinger
Sandra Kolankiewicz
Terri Koon
Karl C. Kumpf
Mr. & Mrs. Benedict Kresnye
Bonna Lamp
Scott & Sally Latture
Scott Lauer
Francis Lea
Pauline Lee
David & Jane Lennox
Dolli Lewis
Melissa Lockhart
Nelson & Cheri Logan
Susie Longwell
Susannah Lowden
Heather Mahoney
Beth Mankins
Kurt Mann
Kellina Marshall
Marian Marshall
Robert Marshall
Angela Maston
Kathie Mathie
John & Karen Matthews
Ted Mayberry
Kirk & Marion McCall
Joseph & Nancy McNamee
Matthew Menzel
Donald & Phyllis Michael
A.V. Miller
Charles & Jeretta Miller
L. J. Miller
Richard Miller
Sarah Miller
James & Meredith Mills
Gary & Janet Mincks
Larry Mincks
Debbie Miracle
Linda Mitchell
Rodney & Brenda Moore
Kathy Morgan
Judith Mueser
Tasia Mueser
Richard Neel
Jeffrey Nelson
Ann Nicely
Kathy O'Boyle
Sharon Oldham
Dr. Frieda Owen
Robin Pannell
Robert & Judy Parks
Steven Parlett
Stephen Peck
Phyllis Perkins
David & Brenda Pierce
Robert Postlewaite
Jennifer Powell
Samuel & Carmen Price
Larry & Janet Queen
Diane Rauch
Ronald & C. Rees
Dr. Ruth Reeves
David Reynolds
Kimberly Reynolds
James & Lou Ann Roberts
Joyce Robinson
Linda Ross
David & Bonnie Sands
Steven Schafer
Russell & Tammy Schreiber
Judith Segall
Mark Semingson
Joseph Semple
Anna Sheppard
Robert & Jan Sheridan
Nicole Simmons
Janice Simms
Laurel Slone
Dwayne Smith
Scott Southerland
Doug Sprague
Lou & Rita Stephan
Charles Stephens
Patrick Stewart
William Stokes
Mary Stout
Gene & Susan Strauss
Jerrold Sullivan
Stephen & Marjorie Swadley
Shawn Taylor
Paula Tennant
George Thieroff
Mark Thomas
Terri Thomas
Darryl & Cynthia Ting
David & Jill Torbett
Loretta Traver
John & Cinda Triplett
Patricia Troisi
Mark Ullman
Ray Ulmer
George & Mary Vail
Robert & Mary Ellen Van Camp
Carol Wagner
Karen Waybright
Sue Ellen Waybright
Marsha Wells
Paul Westbrock
Noah & Lori Westbrook
Susan Westover
Andrew & Maggie Whittaker
Lura Wilcoxen
Charles Williams
Dr. Woody Wilson
Joyce Wilt
Benjamin Windland
Terry Winnell
Bonnie Witten
Bill Wright
Sandy Wunder
Brian Yanok
Paul Young
Special thanks to the following artists who offered free performances to support our livestream fundraising effort:
Larry Groce
Todd Burge
Jess Baldwin
John Walsh
Sadie Johnson
Su Voycik Meredith
Ohio Valley Opry
OYO
Meaghan Hahn & Jane Irvine
Julie Zickefoose
Dennis Farrar and Murray's Glass for the donation of a Hamer Custom Guitar