Presented by the Washington County Foster Families Foundation
Featuring special opening guest: Jake Binegar
A veteran singer and guitarist who has become one of the mainstays of country music, Jimmy Fortune spent more than two decades as a member of the vocal group the Statler Brothers before moving on to a solo career. In his solo work, Fortune's music is a polished mix of country and Christian influences, with his expressive tenor voice matched to songs of love and family and clean, modern traditionalist arrangements. On secular releases such as When One Door Closes (2003) and Lessons (2012), the performances are polished while retaining a down-to-earth tone thanks to his family. Meanwhile, Fortune deals with spiritual themes on 2015's Hits and Hymns and 2019's God & Country, where he generally adds harmonies and uses more acoustic instrumentation while still singing with a significant passion and conviction.
PROCEEDS FROM THIS CONCERT WILL BENEFIT WASHINGTON COUNTY FOSTER CHILDREN AND FOSTER PARENTS.
"Our vision for this benefit concert is to assist foster parents by providing funding to be used for normal childhood activities not covered by county funds, in hopes of enhancing these children's lives."

"Foster/adoptive caregivers are concerned individuals who are dedicated to providing the needs of Washington County's children whose lives have been disrupted due to abuse and neglect. They offer food, housing, guidance, acceptance, understanding, and support for children who are unable to stay with their families. Without these committed individuals, abused and neglected children would not have a safe place to call home."
Jake Binegar
Jake Binegar is a country music artist from Southeastern Ohio. His music is a mix of Appalachian mountain music with a touch of that Nashville twang. He started playing guitar at the age of 13 and leading country bands at the age of 18. His music has been heard all across the east coast with his first radio release single, "I Wasn't Me."
"Jake is a gifted singer-songwriter. He has a unique way of making you 'feel' a song. When you hear Jake, you hear what's real. His songwriting captures the moment, and his vocals compel you to live that moment with him. What you see is what you get and what you get is something special." -Rodney "The Big O" Ortiz, US 107 WNUS, Froggy 99.1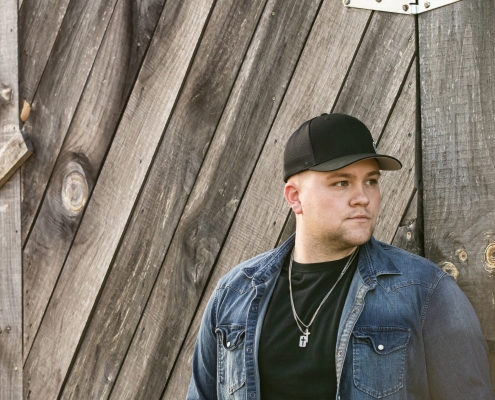 Enjoy all of our upcoming performances on our new Byrider Stage!