About Mountain Stage
For nearly forty years, Mountain Stage has stood as one of the most beloved and enduring programs in public radio history, broadcasting thousands of raw, unforgettable performances by rising stars and veteran legends alike from the series' humble home in Charleston, West Virginia. 
"From the start, we wanted to make a show where the music could speak for itself," says co-founder, artistic director, and longtime host Larry Groce. "We didn't want to chase trends or build a cult of personality; we just wanted to showcase the kind of art that deserved to be heard."
Launched in 1983 by Groce, executive producer Andy Ridenour, and chief engineer Francis Fisher, Mountain Stage began as a regional production of West Virginia Public Broadcasting before quickly gaining NPR distribution and expanding its reach to a national audience. Bookings on the two-hour, Sunday afternoon program were eclectic, to say the least, with each episode showcasing a handful of artists across a broad range of styles and genres, and audiences responded favorably to the unique mix of down-home talent and household names. Though any number of early events could be credited with helping to fuel the show's remarkable rise—some point to the breakout success of West Virginia natives like Tim O'Brien and Kathy Mattea, who began performing on the series well before fame came calling, while others recall the show's star turn at the Public Radio Program Directors Conference in 1986, when they presented station reps with authentic West Virginia hors d'oeuvres (fresh ramps and hamburgers cut into quarters)—most agree that it was R.E.M.'s 1991 appearance that marked an indelible turning point in the Mountain Stage story.
"We got a call out of the blue asking if we'd like to have R.E.M. on the show," says Groce, who'd hosted Peter Buck on the program the year before. "The band had just hit #1 with Out of Time, but they'd announced that they weren't going to tour behind it, so the demand to see them was stupendous. I think they only did three shows in the US: SNL, MTV Unplugged, and Mountain Stage."
While the performance undoubtedly raised Mountain Stage's profile with artists and audiences around the world, the series remained true to its Appalachian roots, maintaining the same small, tight-knit staff and commitment to embodying the warmth, honesty, and openness of West Virginia and its people in everything they did. The decades to come would yield countless more iconic performances from an incredibly diverse array of guests—John Prine, Patti Smith, Allen Ginsberg, Dr. John, Mavis Staples, Townes Van Zandt, Hugh Masekela, Buddy Guy, Preservation Hall Jazz Band, Wilco, Phish, and Angélique Kidjo, to name just a few—but each and every artist found themselves treated with the same respect and hospitality as the last, regardless of whether they were GRAMMY-winning superstars or fresh-faced rookies making their radio debut.
"There's something quintessentially West Virginia about Mountain Stage," says Mattea, who took over hosting duties from Groce in 2021. "It's a culture steeped in humility and generosity, which makes for a groundedness, for a sense of continuity and community that I think artists are really drawn to."These days, Mountain Stage can be heard on nearly 300 public radio stations nationwide (and globally via NPR Music), but its heart and soul remain firmly planted in Charleston, where the series continues to present world-class performances with the same passion, dedication, and curiosity that's guided it from the start.
Mountain Stage is produced by West Virginia Public Broadcasting and distributed by NPR Music.
About Kathy Mattea
It's hard to imagine anyone more suited to serving as the new host of Mountain Stage than two-time GRAMMY Award winner and West Virginia native Kathy Mattea. 
"If someone was going to invent a job that combined all of my passions and all of my skills, this would be it," Mattea reflects. "It's just the perfect fit in every way."
Over the course of Mountain Stage's nearly 40-year run on public radio, the show has become something of a second home for Mattea, who's appeared as a guest on the Charleston-based program more times than any other female artist (she ranks second overall only to her good friend and fellow West Virginia native Tim O'Brien).
"There's something quintessentially West Virginia about Mountain Stage," Mattea explains. "Beyond the world-class performances, beyond the collaborative atmosphere, beyond how much fun it is, I think the show offers a really important insight into the people and the culture that make West Virginia so special, and I'm always thrilled to help share that with the world."
Born and raised in Kanawha County, Mattea lived in West Virginia until the late 1970s, when she moved to Nashville to pursue her dreams of a career in music. She signed her first record deal in 1983 and charted with a pair of early releases, but it was her acclaimed third album, Walk The Way The Wind Blows, that truly signaled her arrival as a star. The record produced four Top 10 singles at country radio and set the stage for Mattea's 1987 smash, Untasted Honey, which marked the first of five of her albums to be certified gold. Untasted Honey contained back-to-back #1 country singles, as did 1989's Willow In The Wind, which helped Mattea take home two consecutive CMA Female Vocalist of the Year awards along with a GRAMMY for Best Female Vocal Performance. The LA Times called her "a performer of limitless potential," while the Washington Post hailed her as "one of Nashville's finest song interpreters," and People described her as "warm, strong, smart and generally splendid." Over the next three decades, Mattea would go on to record nearly a dozen more albums exploring country, folk, Celtic, and gospel music; collaborate with everyone from Jackson Browne to Townes Van Zandt; notch her first platinum record with a collection of her greatest hits; earn her second GRAMMY Award; top the Bluegrass Albums chart; and garner yet another GRAMMY nomination for Coal, her Marty Stuart-produced exploration of Appalachian mining songs. Mattea's most recent release, 2018's Pretty Bird, marked her triumphant return to the studio after nearly losing her voice and prompted glowing profiles from NPR, Billboard, Rolling Stone, and more.
In 2019, Mattea began guest-hosting episodes of Mountain Stage at the suggestion of co-founder and original executive producer Andy Ridenour. Filling in for longtime host Larry Groce, who'd never missed a show in the series' entire run, was a daunting task, but Mattea's deep well of musical knowledge, easygoing chemistry with guests, and profound personal reverence for the program and its history made her a natural. 
"I understood the culture, I understood the music, and I was just as comfortable singing with the guests as I was chatting with them," says Mattea. "Stepping into that role felt like finding something I'd been yearning for without even realizing it."
"Kathy's been coming on the show for more than 30 years now," adds Groce, "and in all that time and with all her success, she really hasn't changed who she is at her core. She embodies the best of West Virginia the same way Mountain Stage does, and that's how we knew she'd be the perfect person for this job."
In 2021, Mattea took over as full-time host of Mountain Stage to a warm welcome from loyal listeners around the country. Given the profound effect the show has had on her over the years, the honor's not one Mattea takes lightly. She sees herself as a steward of the series, a keeper of the flame whose primary responsibility is to carry on the traditions and the legacy that have made Mountain Stage such an integral part of the public radio landscape these past four decades. Like her predecessors, she aims to bring humor, heart, and a whole lot of unforgettable performances to the airwaves, showcasing both rising young talent and legendary veterans while at the same time sharing a taste of the West Virginia she grew up with, a place full of friendly, funny, brilliant people who tend to be too humble and kind to toot their own horns.
"One of the reasons I love this job so much is that it's not about me," Mattea explains. "There's something so rewarding about being able to take whatever success I've had in my career and pass that on to the next person, to be able to shine a light on these amazing artists and this wonderful state and this incredibly important institution."Her place in Mountain Stage history long since assured, Kathy Mattea is ready to help guide the show into the future one joyous, eclectic night of music at a time.

About Amy Ray
A lot of artists defy categorization. Some do so because they are tirelessly searching for the place they fit, while others are constantly chasing trends. Some, though, are genuinely exploring and expressing their myriad influences. Amy Ray belongs in the latter group. Pulling from every direction — Patty Griffin to Patti Smith, Big Star to Bon Iver — Ray's music might best be described as folk-rock, though even that would be a tough sell, depending on the song.
Ray's musical beginnings trace back to her high school days in Atlanta, Georgia, when she and Emily Saliers formed the duo that would become the Indigo Girls. Their story started in 1981 with a basement tape called "Tuesday's Children" and went on to include a deal with Epic Records in 1988, a Grammy in 1990, and nearly 20 albums over more than 35 years.
Rooted in shared passions for harmony and justice, the Indigo Girls have forged a career that combines artistry and activism to push against every boundary and box anyone tries to put them in. As activists, they have supported as many great causes as they can, from LGBTQ+ rights to voter registration, going so far as to co-found a Native environmental justice organization, Honor the Earth, with Winona LaDuke in 1993. As artists, they have dipped their toes into a similar multitude of waters — folk, rock, country, pop, and more — but the resulting releases are always pure Indigo.
Ray's seven studio records — and three live albums — have charted even wider seas, from the political punk of 2001's Stag to the feminist Americana of 2018's Holler. Each effort seems to lean into her influences in different ways, whether it's the Allman Brothers or the Carter Family. One album finds the Butchies on full blast, another features Alison Brown on bluegrass banjo.
Both Stag and its follow-up, Prom (2005), found Ray addressing societal woes, ranging from the dangers of homophobia to the machismo of rock & roll, all while channeling her inner Replacements into a Southern punk sound that she has called "subversiveness with a smile." Ray softened her sonic stance a bit for her next two efforts, 2008's Didn't It Feel Kinder and 2012's Lung of Love, both of which felt closer in tone to her work with Indigo Girls, confronting cultural issues alongside personal ones.
In retrospect, it's easy to see how songs like Lung of Love's "Bird in the Hand" and "The Rock Is My Foundation" served as signposts of what was to come next for Ray. With Goodnight Tender in 2014, she recorded in Asheville, North Carolina, and stepped squarely into the country music that has been a part of everything she's done. But it's not the kind of country heard on the radio; it's the country music culled from folk, bluegrass, gospel, and Southern rock, going so far as to title a tune after Duane Allman.
For 2018's Holler, Ray recorded, once again, with her Carolina country kin, adding horns and strings to all but split the musical distance between Kinder and Tender to create a soulful, country-tinged, gospel-infused Americana sound. More cohesively than her prior releases, Holler encompasses and imparts all the disparate aspects of Ray's influences in a singular offering.
Ray's vast artistic inspirations are matched only by the deep peer admiration that is reflected in her albums' guest appearances, which have included Vince Gill, Brandi Carlile, Justin Vernon, Jim James, Derek Trucks, Susan Tedeschi, Phil Cook, and others. That kind of good will is something only built from a lifetime of good deeds and great music.
When 2020 found the world immersed in a pandemic, Amy and her band turned to the digital world, and started producing and recording singles from their own makeshift studios. "Tear it Down" released along with a video in November, 2020 wrestled with Amy's upbringing in the cradle of the confederacy and pays tribute to activists working to dismantle racism. In February, 2021, Amy Ray Band released another video and song, "Muscadine", to sing of dogs and what they teach us of unconditional love. Another song, "Chuck Will's Widow" about the incessant call of the night jar came out in 2021.
These singles laid the groundwork to go into the studio in the winter of 2021 in Nashville and record a full-length record to analog tape. The upcoming release, If It All Goes South is due out in September 2022. IIAGS digs deeper into Amy Ray and her band's musical roots and showcases their bond and agility of 9 years and running. She is revisited by old friends Alison Brown (banjo), Phil Cook (keys and vocals), and Brandi Carlile (vocals). The addition of guest vocals by Allison Russell and Natalie Hemby along with mandolin and vocals from Sarah Jarosz bring fresh influences to the mix. The record also brings us a collaboration with Bluegrass / Americana greats I'm With Her, where they reimagine the song "Chuck Will's Widow".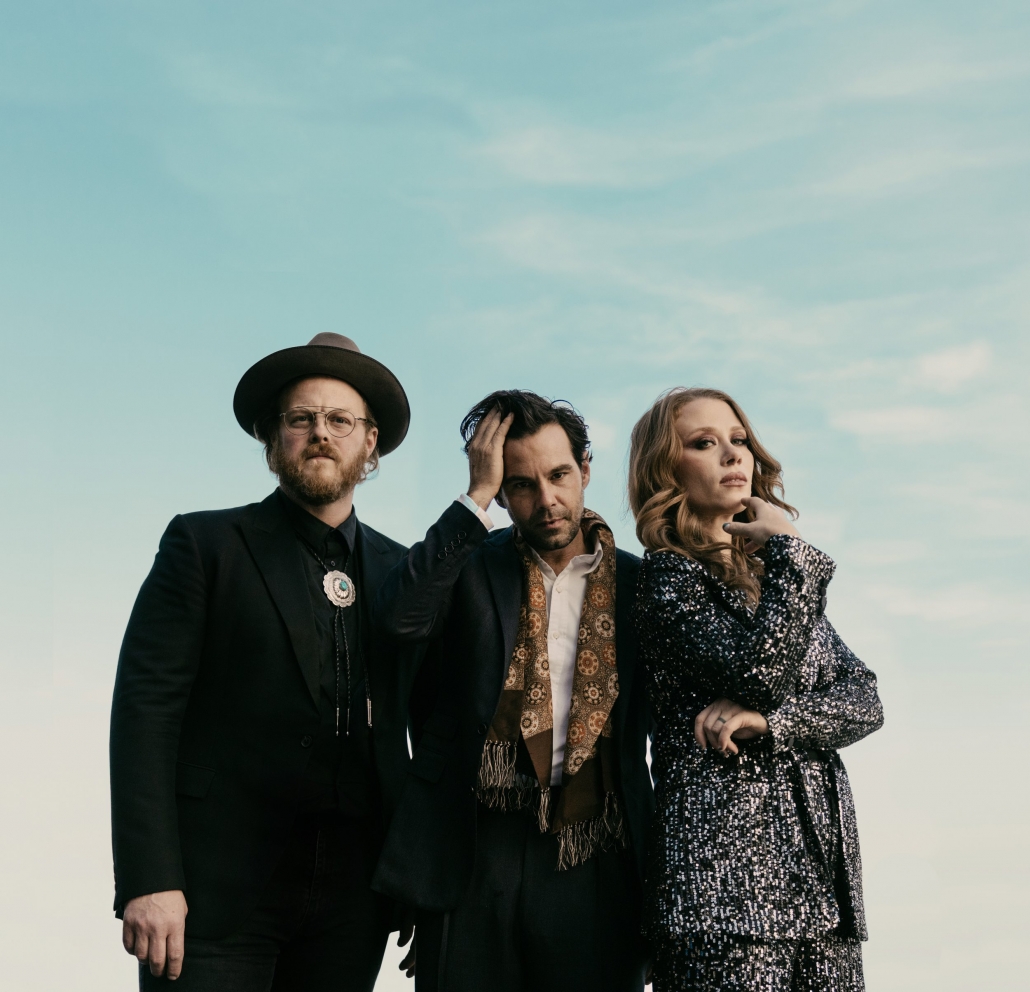 About The Lone Bellow
Throughout their lifespan as a band, The Lone Bellow have cast an indelible spell with their finespun songs of hard truth and unexpected beauty, frequently delivered in hypnotic three-part harmony. In a departure from their past work with elite producers like Aaron Dessner of The National and eight-time Grammy-winner Dave Cobb, the Nashville-based trio struck out on their own for their new album Love Songs for Losers, dreaming up a singular sound encompassing everything from arena-ready rock anthems to the gorgeously sprawling Americana tunes the band refers to as "little redneck symphonies." Recorded at the possibly haunted former home of the legendary Roy Orbison, the result is an intimate meditation on the pain and joy and ineffable wonder of being human, at turns heartbreaking, irreverent, and sublimely transcendent.
"One of the reasons we went with Love Songs for Losers as the album title is that I've always seen myself as a loser in love—I've never been able to get it completely right, so this is my way of standing on top of the mountain and telling everyone, 'It's okay,'" says lead vocalist Zach Williams, whose bandmates include guitarist Brian Elmquist and multi-instrumentalist Kanene Donehey Pipkin. "The songs are looking at bad relationships and wonderful relationships and all the in-between, sometimes with a good deal of levity. It's us just trying to encapsulate the whole gamut of experience that we all go through as human beings."
The fifth full-length from The Lone Bellow, Love Songs for Losers arrives as the follow-up to 2020's chart-topping Half Moon Light—a critically acclaimed effort that marked their second outing with Dessner, spawning the Triple A radio hits "Count On Me" and "Dried Up River" (both of which hit #1 on the Americana Singles chart). After sketching the album's 11 songs in a nearby church, the band holed up for eight weeks at Orbison's house on Old Hickory Lake, slowly carving out their most expansive and eclectic body of work yet. "I've always thought our music was so much bigger than anything we've shown on record before, and this time we turned over every stone until we got the songs exactly where they needed to be," says Elmquist. Co-produced by Elmquist and Jacob Sooter, Love Songs for Losers also finds Pipkin taking the reins as vocal producer, expertly harnessing the rarefied vocal magic they've brought to the stage in touring with the likes of Maren Morris and Kacey Musgraves. "Singing together night after night for a decade allows you to understand what your bandmates are capable of, in a way that no one else can," says Pipkin. "There are so many different qualities to our voices that had never been captured before, and producing this album ourselves was a nice opportunity to finally showcase that."
Recorded with their longtime bassist Jason Pipkin and drummer Julian Dorio, Love Songs for Losers embodies an unvarnished intensity—an element in full effect on its lead single "Gold," a galvanizing look at the real-life impact of the opioid crisis. "We don't ever try to write songs with an agenda, so with 'Gold' the idea was to tell the story from the perspective of someone in a hard situation—in this case, a guy who's stuck in the downward spiral of addiction," says Elmquist. In one of the most exhilarating turns on Love Songs for Losers, the chorus to "Gold" explodes in a wild collision of bright piano tones, potent beats, and massively stacked guitars. "We've sung 'Gold' as a folk song in the past, but for the album we wanted to really experiment and push our sound as far as it could go," Elmquist notes.
Imbued with equal parts brutal honesty and heart-expanding wisdom, Love Songs for Losers opens on "Honey" and its synth-laced reflection on the more delicate aspects of enduring love. "'Honey' came from thinking about how my wife doesn't like being called 'honey' or 'baby'—she thinks it's lazy, it always rubs her the wrong way," says Williams. "It turned into a song about sometimes wanting to go back to when we were first in love, when everything was crazy and exciting and we were right on the verge of ruining each other's lives at any second." Later, on "Cost of Living," Pipkin takes the lead vocal and shares a raw and lovely expression of grief, her voice shifting from fragile to soulful with impossible ease. A quietly shattering piano ballad featuring Elmquist on lead vocals, "Dreaming" channels the ache of lost love with exquisite specificity. "It's a song about two people catching up with each other, and I love how the lyric goes from 'How's your mother?' to 'How's that devil in your heart?'—there's no middle ground, which feels very true to me," says Williams. And on "Wherever Your Heart Is," The Lone Bellow present a beautifully slow-building piece exploring a particularly powerful form of devotion. "I love those moments, even in friendships, when someone surprises you or reveals something you never knew about them before," says Elmquist. "I think it's so vital to any relationship to keep on chasing the mystery and maintain that curiosity, instead of just making your mind up about who or what the other person is."
One of the most tender tracks on Love Songs for Losers, "Unicorn" unfolds with a cascade of heavenly melodies as Williams offers up an unabashed outpouring of affection for his wife Stacy ("I was kinda thinkin' I could tell you my feelings/Sit you down and wreck you with some words that are pretty/I could say 'I love you' but I wanna say more/I think God made a unicorn"). "That's definitely one where the physical location seeped into the song, and Roy Orbison's ghost maybe led us toward the path we ended up on," Williams points out.
Even in its most lighthearted moments, Love Songs for Losers bears the same heady depth of emotion that's guided Williams since his earliest days as a songwriter—a period of time that followed a devastating horse-riding accident that left Stacy temporarily paralyzed. As she recovered, Williams learned to play guitar and began setting his journal entries to song, routinely performing at an open-mic night across the street from the hospital. Soon after Stacy regained her ability to walk, the couple moved to Brooklyn, where (after eight years as a solo artist) Williams joined Elmquist and Pipkin in founding The Lone Bellow. In 2013, the band made their auspicious debut with a self-titled, Charlie Peacock-produced album that quickly landed at No. 64 on the Billboard 200, later turning up on best-of-the-year lists from the likes of Paste and Pop Matters. With over 100 million career streams to date, The Lone Bellow's past output also includes the Dessner-produced Then Came the Morning (a 2015 effort that earned them an Americana Music Award nomination) and Walk Into a Storm (a 2017 release produced by Cobb and hailed by NPR for its "warmly rousing, gospel-inflected Americana").
For The Lone Bellow, the triumph of completing their first self-produced album marks the start of a thrilling new chapter in the band's journey. "At the outset it was scary to take away the safety net of working with a big-name producer and lean on each other instead," says Pipkin. "It took an incredible amount of trust, but in the end it was so exciting to see each other rise to new heights." And with the release of Love Songs for Losers, the trio feel newly emboldened to create without limits. "This album confirmed that we still have beauty to create and put out into the world, and that we're still having fun doing that after ten years together," says Elmquist. "It reminded us of our passion for pushing ourselves out onto the limb and letting our minds wander into new places, and it sets me on fire to think of what we might make next."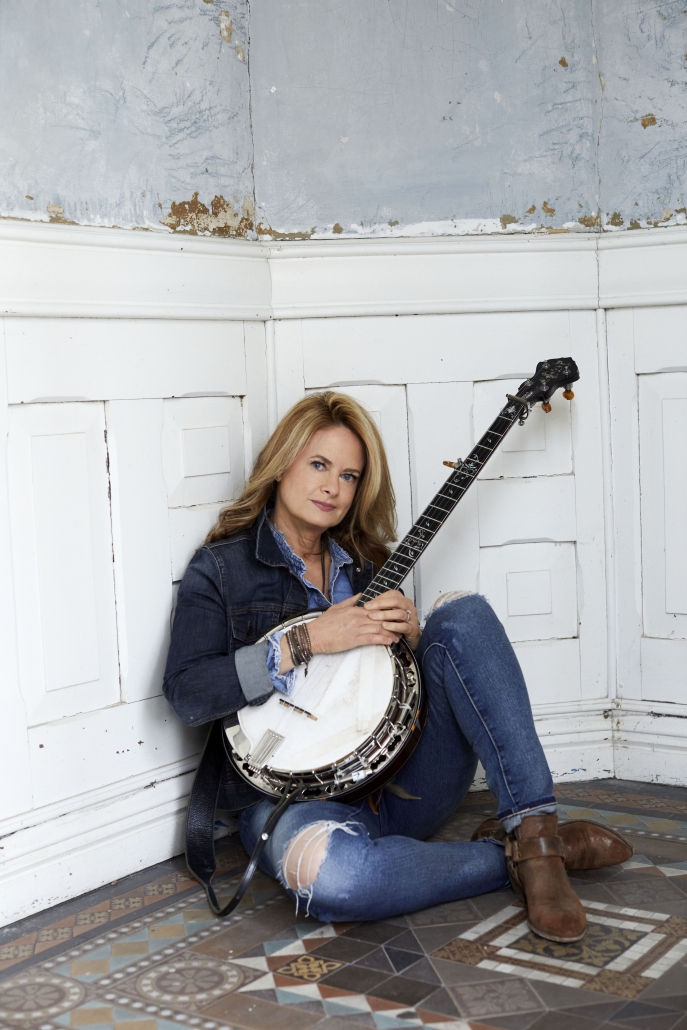 About Alison Brown
One of the most multi-faceted minds in roots music, Alison Brown is a GRAMMY-winning musician, producer, composer, former investment banker and co-founder of the internationally acclaimed, Nashville-based Compass Records Group. Alison's brand new album ON BANJO features her unique banjo style on an eclectic set of original compositions that explore the range of the instrument with a cast of musical compadres including Steve Martin, Kronos Quartet, Sierra Hull, Stuart Duncan and members of the Alison Brown Quintet.
Alison has won the International Bluegrass Music Association's Banjo of the Year award (the first women in IBMA history to win an instrumentalist's award) as well as the IBMA Distinguished Achievement Award.  She is also the recipient of the USA Artists Fellowship in Music and a member of American Banjo Museum's Hall of Fame.  She made her first appearance on Mountain Stage over 30 years ago as a member of Alison Krauss and Union Station and is delighted to be returning.

About Tony Furtado
Very few musicians of any stripe so personify a musical genre as completely as Tony Furtado embodies Americana roots music. Tony is an evocative and soulful singer, a wide-ranging songwriter and a virtuoso multi-instrumentalist adept on banjo, cello-banjo, slide guitar and baritone ukulele who mixes and matches sounds and styles with the flair of a master chef. Tony is also an accomplished and awarded sculptor.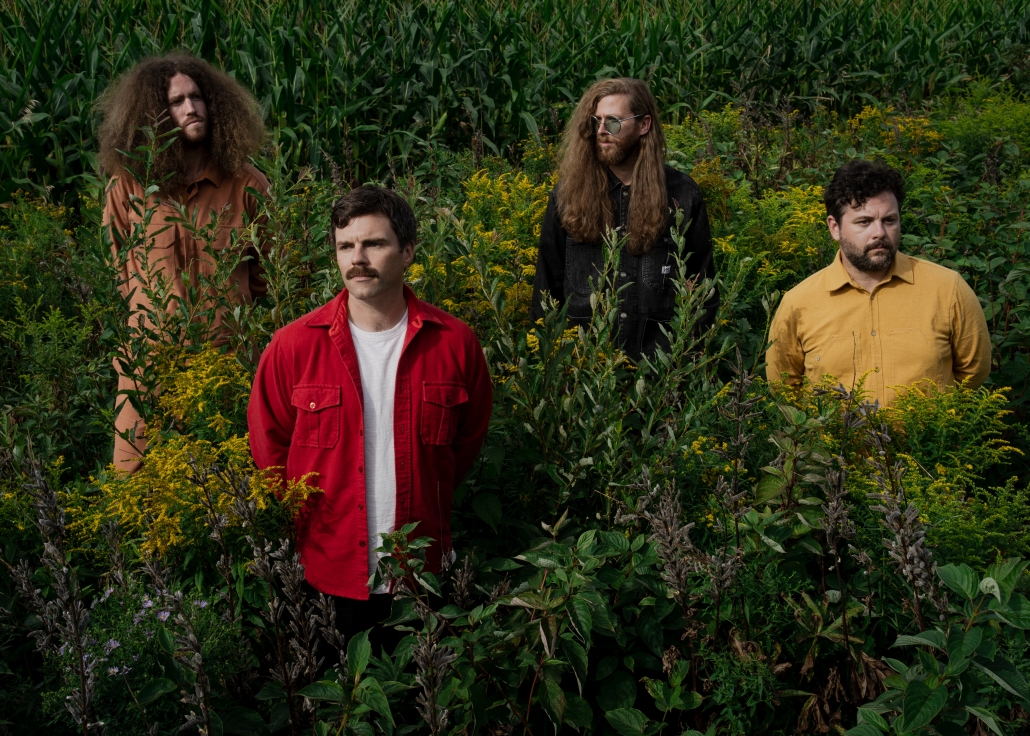 About Villages
Away to the westward, I'm longing to be
Where the beauties of heaven unfold by the sea
Where the sweet purple heather blooms fragrant and free
On a hilltop, high above the Dark Island
– Traditional Scottish folk song
The concept of the Dark Island is metaphorical: When you're at the end of your life, taking stock of it, what will you think about? No matter what you land on, good or bad, that island is yours – the
dark surely looms, but it also covers all you've ever experienced.
For the folk-rock quartet Villages, the concept is also literal: Hailing from Cape Breton Island, on the farthest flung northeastern corner of Nova Scotia – itself already flung far – and jutting out into
the Atlantic Ocean, it's a lush landscape of great complicated beauty, its rocky coast covered in sea salt and leaning defiantly into harsh winds.
On its new full-length, Dark Island, Villages marries metaphor to roots on 11 tracks that offer an experience meant to echo a visit to Cape Breton itself: Otherworldly, euphoric, sobering, celebratory, and reverent.
The band – Matt Ellis, Travis Ellis, Jon Pearo, Archie Rankin – tapped the JUNO-winning composer and soundscapist Joshua Van Tassel (David Myles, Great Lake Swimmers, Fortunate Ones) as producer, stepping into Joel Plaskett's Fang Recording for a whirlwind eight days. Van Tassel directed the band to play the songs fully live off the floor (three takes max) capturing the boisterous energy of Villages' live performances and making the album a series of present moments strung together.
The combination of Van Tassel – whose own work is largely instrumental and played on rare instruments – and Villages – the band has also made three indie-rock albums as Mardeen – results in a type of Celtic music that respects its heritage while taking sonic chances. Dark Island's opening seconds are comprised of birds chirping and Matt Ellis' voice stutter-stepping through "Good morning," before dropping into a full-on shanty in the form of "Wearing Through the Pine."
The lead single "Love Will Live On" is a gently rolling foot-stomper lamenting the hard times of modern-day life: "I'm too poor to be buying this round," Ellis notes whose upbeat chorus offers a
hopeful solution: move to the country and live a quiet life on "an island in the Maritimes".
In between album-wide kitchen-party whoops, Ellis pulls his voice as high as it can go on "Easy When You Know How," sure to be a live sing-along challenge. The final minute of "Willow" hops into a classic Wall of Sound pop cacophony surrounding a chorus of traditional la-la-las and a refrain of high, airy oohs carries "Mother" to its gentle conclusion.
Nature is, aptly, a dominant theme on Dark Island, befitting men who grew up in a place wild and beautiful: fields, waves, trees, rivers, and rocks figure prominently throughout the lyrics, presenting the music as a kind of soundtrack to Island life, putting you in and at home. On perhaps the most Celtic-leaning track, "Play the Fiddle All Night," all of the album's themes are handily encompassed in just half of a chorus: "Play for me the 'Dark Island' / till the dew lifts off the clover/ play the fiddle all night."
For the members of Villages, who grew up on traditional Celtic music, to create and perform new music in that tradition is no small feat, and no small responsibility. They know where they come from. They know how it made them. And they know where their Dark Island lies.
So gentle the sea breeze that ripples the bay
Where the stream joins the ocean, and young children play
On a strand of pure silver, I'll welcome each day
And I'll roam forever more, the Dark Island
Reviving the Cape Breton sound of their ancestry and mixing it with contemporary influences and instruments, Villages are an intriguing case study in cultural identity. Escaping the trad-inspired sounds in their younger days through their acclaimed indie rock band Mardeen, the group has assuredly found their way back to their roots.
Their self-titled debut took a deep dive into the haunting and meandering melodies of the Cape Breton Highlands and presents them through atmospheric arrangements that recall the influence of groups like The War on Drugs and Fleet Foxes. Villages won Folk Recording of the Year at the 2019 Nova Scotia Music Awards. The group's 2020 EP, Upon the Horizon, built on the unique sound of their debut and was mixed by Phil Ek (Fleet Foxes, Band of Horses).
Enjoy all of our upcoming performances on our new Byrider Stage!