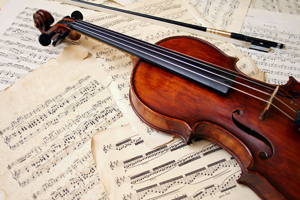 TICKETS ON SALE NOW.
Featuring
Maestro Robert Turizziani, Conductor
Popular works by America's finest composers
Sponsored by
WesBanco
Peoples Bank Theatre
River Cities Symphony Orchestra – for two decades, the Mid Ohio Valley's hometown source for truly moving orchestral music.
The RCSO combines highly skilled musicianship, under Maestro Robert Turizziani's rousing direction, with a program that appeals to all ages and levels of musical experience.
The Mid-Ohio Valley's hometown River Cities Symphony Orchestra wraps up its 2015/2016 season on Saturday, June 4 at 7:30 pm with its "Summer Pops: Music and Memories Concert." The event will be held at the Peoples Bank Theatre, 222 Putnam Street, Marietta. Tickets are $15, $20 and $25 and may be purchased online at www.peoplesbanktheatre.com, by phone at 740-371-5152 or at the ticket office.
This is the very same River Cities Symphony Orchestra that wowed an appreciative audience at its inaugural concert at the Peoples Bank Theatre on April 4th with great ensemble performances of Beethoven Symphony No. 5 and Elgar Cello Concerto in an acoustically great venue.  Internationally acclaimed cellist Steven Doane praised the Theatre for its warmth and clarity of sound, comparing it to the finest musical venues he has played.  He also lauded the outstanding musicianship of Maestro Robert Turizziani and the entire orchestra.
For the upcoming concert, Maestro Turizziani has prepared a great program of music, taking a quick trip to DOWNTON ABBEY, a little jog to New York City of the psychedelic '60s to let down your HAIR as you breeze past Gary, Indiana looking for a MUSIC MAN, to an AMERICAN SALUTE to a lush HUNGARIAN DANCE and bringing your FAIR LADY to hum along with Broadway tunes that we all know. There will also be a touch of ROMANTIC symphony and a little bit of Klezmer Clarinet to make you want to dance. And, of course, the concert ends when John Philip SOUSA enters the room.
Continuing in the RCSO's tradition of featuring outstanding young musicians, the 2016 West Virginia Youth Symphony Concerto Composition Winner, clarinetist Kayla Stubblefield will perform the finale of Concerto No. 1 for Clarinet by Carl Maria von Weber.  Kayla is a junior at Capital High School in Charleston, WV, where she is a member of the National Honors Society and plays clarinet with the Marching Band and piano with the Jazz Band.
Corporate concert sponsors are WesBanco and Hippodrome Colony Theatre Association.  Funding is provided in part by Artsbridge.
For RCSO information, including partnership and volunteer opportunities, call 304-485-7068, email rivercitiessymphonyorchestra@nullgmail.com, or visit RCSO online at www.rcso.info, or www.facebook.com/rivercitiessymphony.