Over 100,000 Film Lovers
Across the Globe
Unite for One Week
For One Film Festival
Don't miss the 20th annual Manhattan Short Film Festival coming to Peoples Bank Theatre on September 28 & 29, 2017! Screenings at 7:00 p.m. each night. The global film festival is screening 10 finalists from among 1,615 entries from 75 countries. The Final 10 films represent independent filmmakers from the U.S., Georgia, Italy, Latvia, New Zealand, Spain, Switzerland, Syria, and the United Kingdom. These films will be screened before an audience of some 100,000 film-lovers in more than 250 venues the last week of September and first week of October. Peoples Bank Theatre is one of just four venues to screen the festival in Ohio.
Tickets are just $8. Students get in for $5 (with valid id).
Attention Parents: These films are not rated. Some films may contain strong language or graphic scenes. Recommended for audiences 18 years and older.
What makes the MANHATTAN SHORT Film Festival unique is that the audience will not only be watching and enjoying the films, but judging them as well. Each audience member will be handed a voting card upon entry and asked to vote for the one film they feel should win. Votes will be tallied at each participating cinema and submitted to festival headquarters where the winner will be announced in New York City!
With past finalists achieving the ultimate in recognition by being nominated for, and even winning, the Academy Award in the short film category, the MANHATTAN SHORT Film Festival has become known as a breeding ground for the next big thing, and you're a part of the action!
THE FILMS
DO NO HARM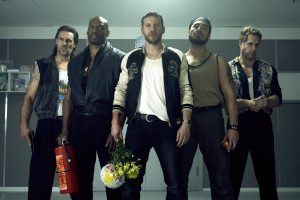 Directed by: Rosanne Liang
Country: New Zealand
Synopsis: 3am. Hongjing, China. 1980s. A single-minded surgeon is forced to break her physician's oath when violent gangsters storm into a hospital to stop a crucial operation.
---
FICKLE BICKLE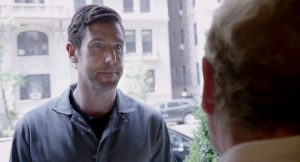 Directed by: Stephen Ward
Country: USA
Synopsis: Left alone in a magnificent mansion after the forgetful owner goes on vacation, a plumber contacts his high school crush, knowing she's always been a "gold-digger."
---
HOPE DIES LAST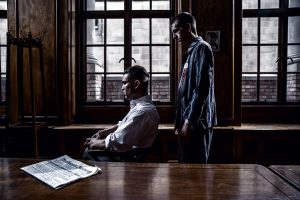 Directed by: Ben Price
Country: United Kingdom
Synopsis: During World War II, a prisoner working as a barber for the Nazis fears every haircut may be his last.
---
IN A NUTSHELL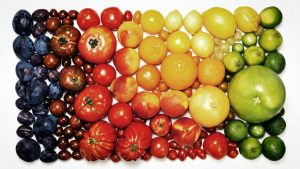 Directed by: Fabio Friedli
Country: Switzerland
Synopsis: Love, war and the myriad states of humanity and the world condensed into a visual summation that's a treat for the eyes.
---
JUST GO!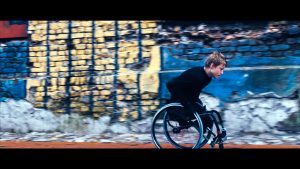 Directed by: Pavel Gumennikov
Country: Latvia
Synopsis: A young man who lost both his legs in a childhood accident comes to the rescue of the girl he loves when she is victimized by villains.
---
MARE NOSTRUM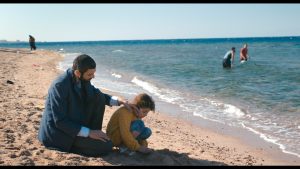 Directed by: Rana Kazkaz & Anas Khalaf
Country: Syria
Synopsis: On a Mediterranean shore, a Syrian father's decision to give his daughter a better life puts her in danger of losing it.
---
PERFECT DAY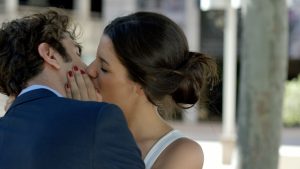 Directed by: Ignacio Redondo
Country: Spain
Synopsis: With a $10 million business deal set to close and a date with beautiful girl, David figures today will be the best day of his life. Not quite.
---
VIOLA, FRANCA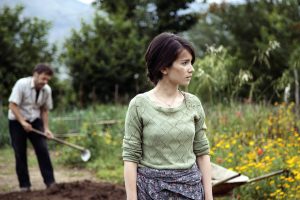 Directed by: Marta Savina
Country: Italy
Synopsis: Sicily, 1965. Franca is being forced to marry her rapist to avoid becoming a pariah in her traditionalist community but she rebels against the established custom.
---
8 MINUTES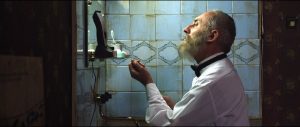 Directed by: Gega Khmaladze
Country: Georgia
Synopsis: With the end of the world fast approaching, an aging magician realizes one last feat of magic is required of him.
---
BEHIND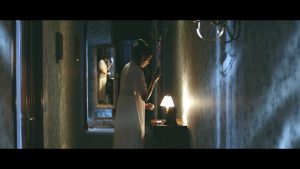 Directed by: Ángel Gómez Hernández
Country: Spain
Synopsis: A divorced mother is obsessed with the idea that her ex-husband is plotting to take her baby away from her.