The historic Peoples Bank Theatre announces its 2019 Summer-Fall Spotlight Series. This latest lineup of eight national touring artists comes just as the theatre celebrates its 100th Anniversary. From Grammy Award-winning musicians, to stand-up comedy and trapeze artists the Summer-Fall series continues the theatre's century-long history of live entertainment.
The season's headliners include Sam Bush, Mountain Stage with Larry Groce, Jon Anderson, Kenny G, Bill Engvall, Cirque Mechanics, Asleep at the Wheel, and Wynonna & The Big Noise.
Tickets for the Summer-Fall Spotlight Series go on sale to the general public at 10 a.m. on Monday, May 6. Theatre member sales open on April 29, May 1, and May 3, based on membership level.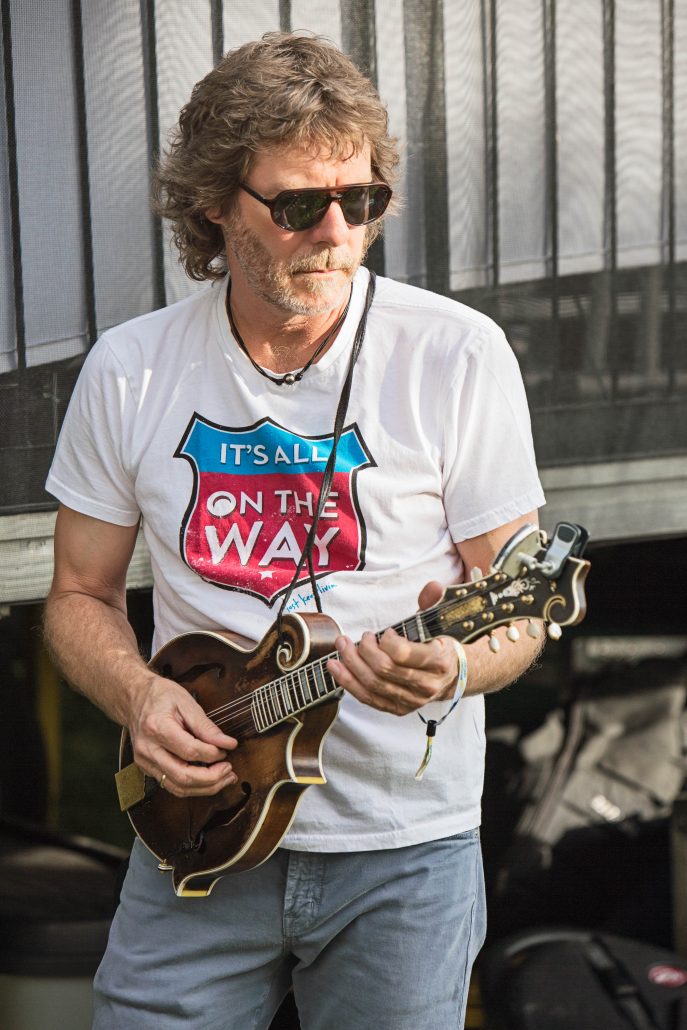 Sam Bush | Thursday, July 11 at 8:00 p.m.
Grammy Award winning multi-instrumentalist Sam Bush has extended the musical capabilities of the mandolin and the fiddle to incorporate a seamless blend of bluegrass, rock, jazz, and reggae. As the founder and leader of the Newgrass Revival, Bush pioneered and guided the evolution of modern Americana music. Bush worked with Emmylou Harris' Nash Ramblers for five years, then did stints with Lyle Lovett and Bela Fleck. He took home three-straight IBMA Mandolin Player of the Year awards, 1990-92 (and a fourth in 2007). He's released seven albums and a live DVD over the past two decades. In 2009, the Americana Music Association awarded Bush the Lifetime Achievement Award for Instrumentalist. ORDER TICKETS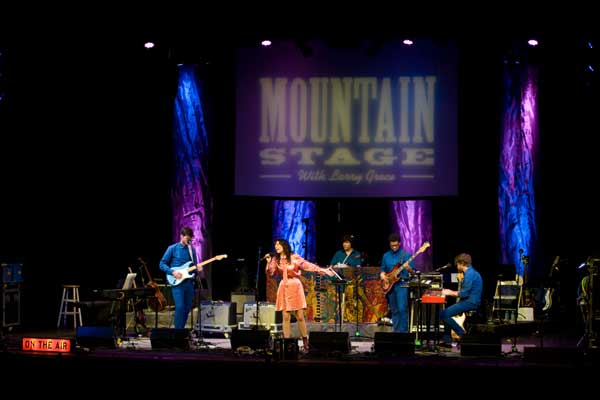 Mountain Stage with Larry Groce | Sunday, July 21 2019 at 7:00 p.m.
Mountain Stage returns to Peoples Bank Theatre to record an evening of live performance radio. For more than 30 years, Mountain Stage with Larry Groce has been the home of live music on public radio. Produced by West Virginia Public broadcasting and distributed by NPR Music, each two-hour episode of Mountain Stage can be heard every week on more than 200 stations across America, and around the world via NPR Music and mountainstage.org. Recorded in front of a live audience, Mountain Stage features performances from seasoned legends and emerging stars in genres ranging from folk, blues, and country; to indie rock, synth pop, world music, alternative, and beyond. Special guests include duo Charlie Hunter and Lucy Woodward, John Paul White, with more artists to be announced. ORDER TICKETS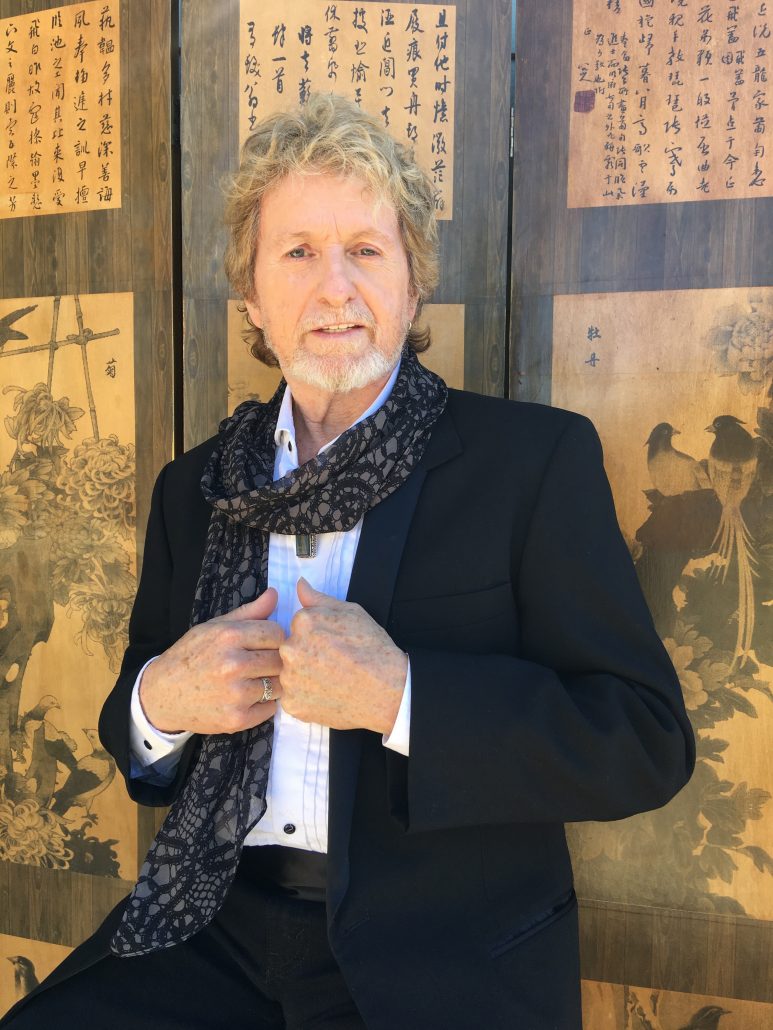 Jon Anderson, of YES | Friday, August 16, 2019 at 8:00 p.m.
Jon Anderson is one of the most recognizable voices in progressive rock as the lead vocalist and creative force behind the band Yes. In the mid '70s he created a pure solo album, in every sense of the word: performing all the music, playing every instrument, writing a storyline, and of course singing all the vocals in the critically acclaimed "Olias of Sunhillow"… a milestone in recording and adventurous creativity. Anderson was the author and a major creative influence behind the ground-breaking Yes album Fragile as well as the series of epic, complex pieces such as "Awaken", "Gates of Delirium" and especially "Close to the Edge" which were central to the band's success. Additionally, Anderson co-authored the group's biggest hits, including "I've Seen All Good People", "Roundabout", and "Owner Of A Lonely Heart.". Anderson is currently releasing an album he started 28 years ago, called 1,000 Hands, a reference to the fact that numerous guest musicians perform on the album, including Ian Anderson, Billy Cobham, Chris Squire, Alan White, Steve Howe, and many more. ORDER TICKETS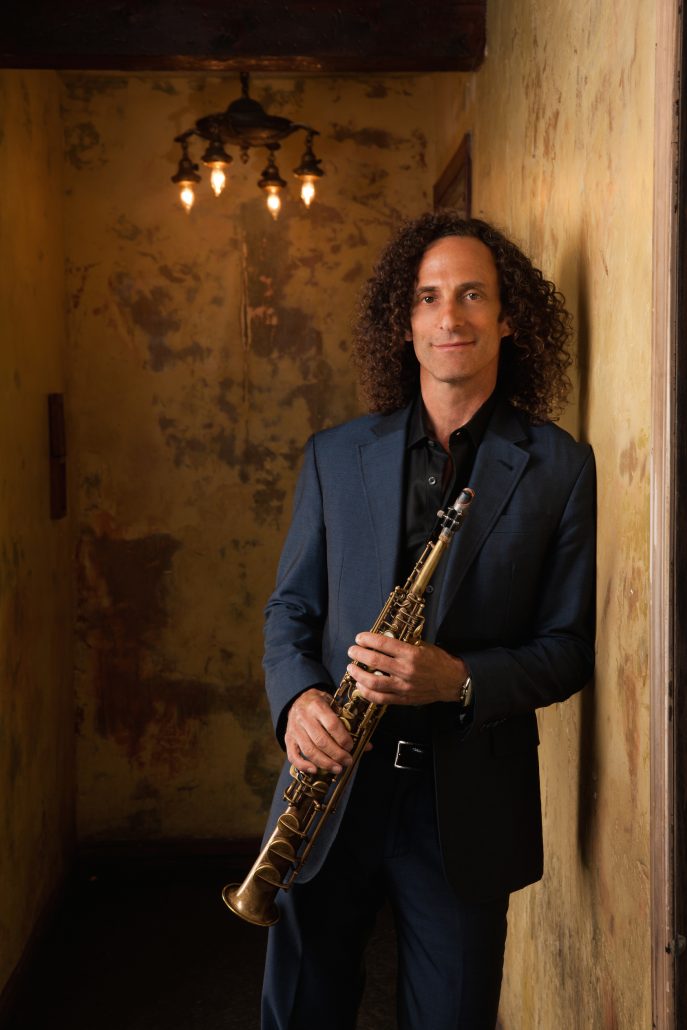 Kenny G | Sunday, September 8 at 8:00 p.m.
A Grammy Award-winning instrumentalist whose recordings have routinely made the pop, R&B, and jazz charts, Kenny G's sound is a staple on adult contemporary and smooth jazz radio stations. With a sound (influenced by Grover Washington, Jr., Kenny G is known as a player who often caresses melodies, putting a lot of emotion into his solos. Kenny Gorelick started playing professionally with Barry White's Love Unlimited Orchestra in 1976. He recorded with Cold, Bold & Together (a Seattle-based funk group) and freelanced locally. After graduating from the University of Washington, Kenny G worked with Jeff Lorber Fusion, making two albums with the group. Soon he was signed to Arista, recording his debut as a leader in 1982. His fourth album, Duotones (which included the popular "Songbird"), made him into a star. Soon he was in demand for guest appearances on recordings of such famous singers as Aretha Franklin, Whitney Houston, and Natalie Cole. Kenny G's own records have sold remarkably well, particularly Breathless, which has easily topped eight million copies in the U.S.; his total album sales top 30 million copies. ORDER TICKETS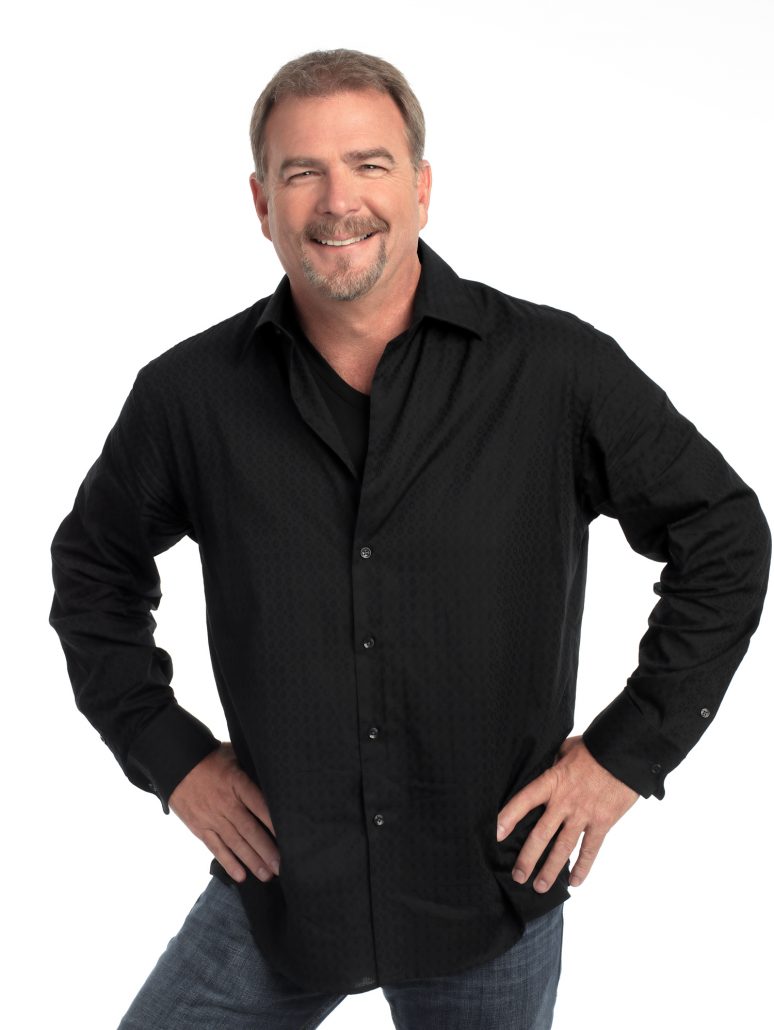 Bill Engvall | Friday, October 4, 2019 at 7:00 p.m. & 9:15 p.m.
Bill Engvall is a Grammy nominated, multi-platinum selling recording artist and one of the top comedians in the country. Most recently, Engvall was a contestant on season 17 of ABC's Dancing with the Stars, and as a fan favorite, he made it to the finals. Engvall also lent his voice to the animated comedy series Bounty Hunters, which aired on CMT. He previously starred in, and executive produced, the TBS sitcom The Bill Engvall Show. Engvall was part of the enormously successful Blue Collar Comedy concert films, which sold over nine million units and received a Grammy nomination. He also starred on the WB's hit sketch comedy show Blue Collar TV and in several solo specials for Comedy Central. In 2012 he reunited with Jeff Foxworthy and Larry the Cable Guy on the Them Idiots Whirled Tour, which aired as a special on CMT. Engvall's first album, Here's Your Sign, is certified platinum and held the number one position on the Billboard Comedy Chart for 15 straight weeks. His second album, Dorkfish, also debuted at number one on Billboard's Comedy Chart, as did his subsequent comedy albums. Bill has written several books, including his 2007 autobiography Bill Engvall –Just A Guy. ORDER TICKETS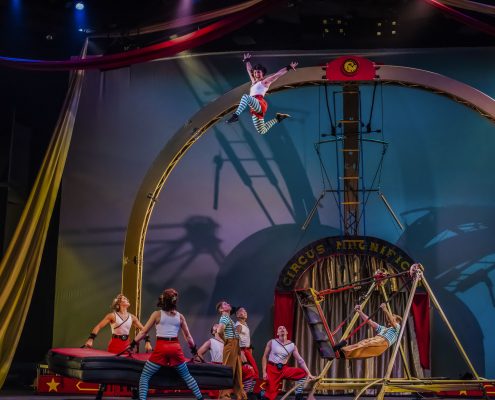 Cirque Mechanics: 42FT – A Menagerie of Mechanical Marvels | Sunday, October 6, 2019 at 7:00 p.m.
At the center of every circus rests a 42ft ring full of thrills, laughs, and excitement. 42FT – A Menagerie of Mechanical Marvels, is the latest invention from the creative minds of Cirque Mechanics. The company dares the audience to leap into the circus ring and experience the timelessness of this evolving art form. The show's unique mechanical interpretation of the traditional, and its story full of the lore of the historic one-ring circus, create a welcoming place, like a big top, where the audience can be amazed. The action in 42FT is full of theatricality and a modern sensibility, showcasing a galloping mechanical metal horse and a rotating tent frame for strongmen, acrobats and aerialists. ORDER TICKETS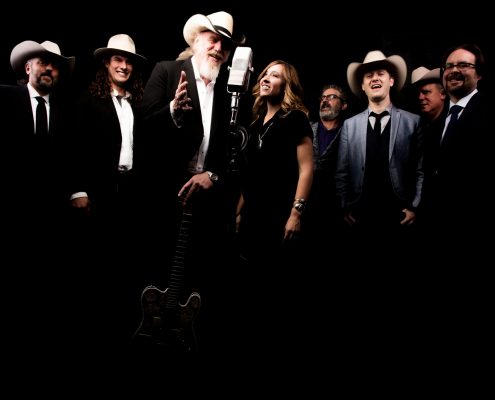 Asleep at the Wheel, with The Quebe Sisters | Saturday, November 2, 2019 at 8:00 p.m.
Ray Benson founded Asleep at the Wheel in Paw Paw, West Virginia 47 years ago. Now based in Austin, the band holds 10 Grammy awards, 20 studio albums and 20 singles on the Billboard country charts. The Grammy Award-winning Still the King: Celebrating the Music of Bob Wills and His Texas Playboys is the band's most recent release (2015) and marks their third full-length Bob Wills tribute album. Featuring 22 acclaimed collaborations, the all-star line-up includes legends such as Willie Nelson, Merle Haggard and George Strait and newcomers like The Avett Brothers, Amos Lee, and Old Crow Medicine Show. Asleep at the Wheel is bringing a fresh look and sound into 2019. Now traveling as an 8-piece band, recent additions Katie Shore (fiddle, vocals), Dennis Ludiker (fiddle, mandolin) Connor Forsyth (keyboard, vocals) and Josh Hoag (Bass) have instilled a newfound energy and their own unique style within the band. ORDER TICKETS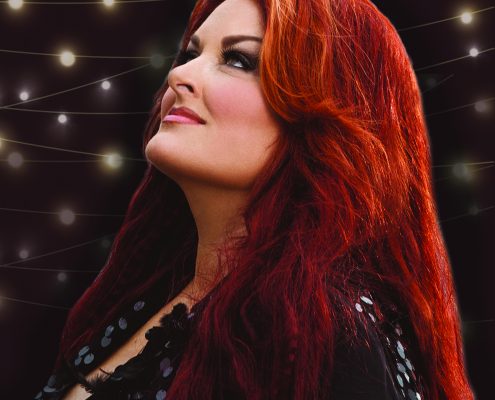 A Wynonna & The Big Noise Christmas | Friday, November 29, 2019 at 8:00 p.m.
Wynonna—along with her band, The Big Noise—will bring "A Wynonna & The Big Noise Christmas" to audiences across the country for the sixth year. The show will feature musical arrangements from The Big Noise, putting Wynonna's voice front and center for a memorable evening of music and holiday magic. Wynonna's rich and commanding voice has sold over 30 million albums worldwide spanning a remarkable 35-year career. Charting countless singles, including 20 number one hits and over 60 industry awards, the iconic performer was dubbed by Rolling Stone as "the greatest female country singer since Patsy Cline." ORDER TICKETS